From family heirlooms and the groom's hand picked tie from Italy, to music notes on the wine bottles and the cat who had to check out the dress and join in on portraits – Katrina and Brayden's wedding was full of sentimental touches.
There is a lovely path around the property that they had walked many times while deep in conversation, sharing joys and heartaches. It was here that Katrina and Brayden would meet for their first look. Brayden dropped to the ground. Tears were building in his eyes as he stood to embrace her. As they relaxed into each others presence as bride and groom, Katrina presented Brayden with the wedding band she had chosen for him.The ceremony was just as sweet with more laughter and more tears. As the Mother of the Groom noted at the reception, there was no lack of 'leaking' in the Vander Leek family and Katrina fit in perfectly!
Both the ceremony and reception were held at Edmonton's Old Timer's Cabin – a stunning location for their rustic autumn wedding with burgundy accents. Katrina and Brayden are both talented musicians who participate on the worship teams at their church. This is how they met. Naturally there had to be live music by their friends throughout the day including Katrina's maid of honor who sang during communion and the signing of the registry.
With all that musical talent in the room, it wasn't surprising that we were serenaded all night long! Old tunes, modern melodies, and completely re-written lyrics had K + B smooching in increasingly creative ways all evening! Strung lights and candle lit lanterns illuminated the venue as the sun disappeared and the dance floor took over! Tender moments with parents, the couple's first dance, and some 'lost in the music' dance moves that will make you laugh! … so don't miss out and scroll to the end!
Second Shooter: Bethany from Jon+Beth Photo
Venue: Old Timer's Cabin
Wedding Dress: Ethos Bridal Boutique
Flowers: Bunches Flower Company by Eric Armstrong
Videography: Jon+Beth Photo
Make Up: Karissa Johnson (Vander Leek)
Hair: Andrea Morse
Catering: Michelle Rypstra & Yolande Tkachyk from Heartland Alliance Church
Stationary: Watercolor by Keandra Lucki
Groom's Tux: Derks Formal Wear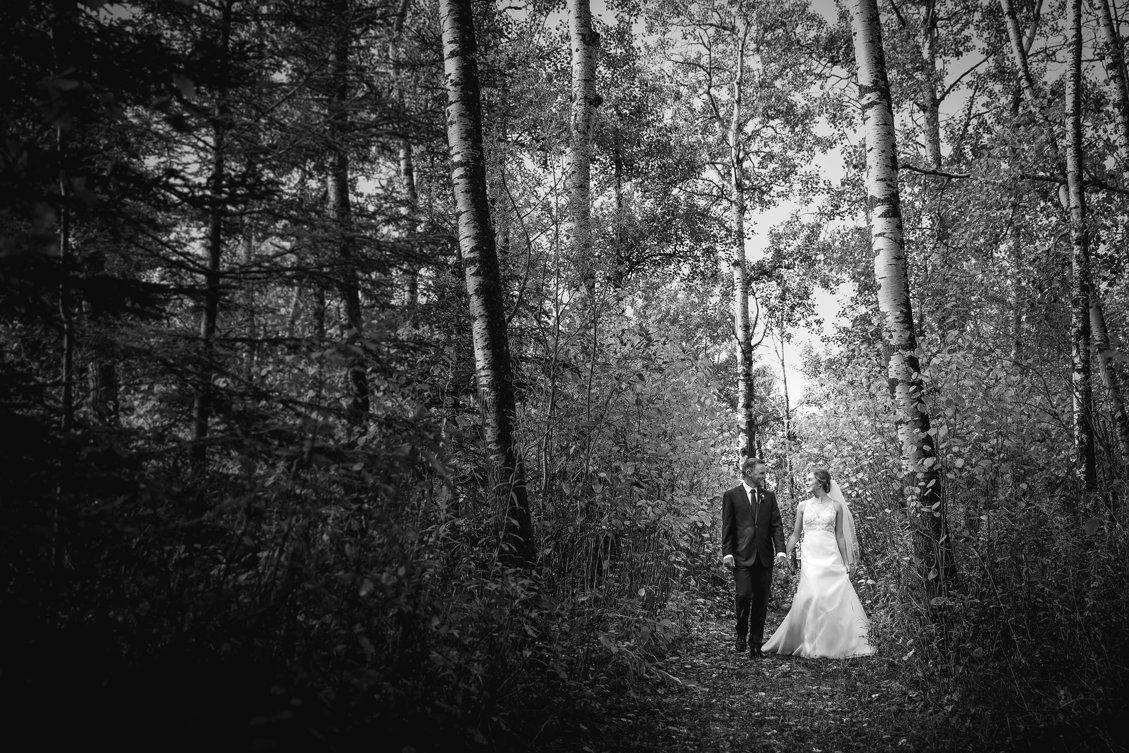 To be at this wedding as friend, kinda/almost-family member, and photographer was the greatest honor. Had I not been focused on capturing their day, I would have easily found myself with tears of joy coming down my face! K+B, you two are steadfast and wise. May you always love without reservation – yourselves, each other, and the world. Christ in you, the hope of glory.