Celeste and Taylor have been married for almost six months now!! (Flashback to spending the most amazing day as her bridesmaid, crying way too many happy tears, and getting to photograph their first dance!) I was so excited when they were up for doing this in-home breakfast date photography session I had been dreaming up for them! The story and playful prompts were curated just for them to capture and mark this special moment in time. It is a way of celebrating this season of marriage and all the history and hard work and love that brought this moment into reality. It captures her love of hospitality and cooking and his love of eating first and second helpings of everything she cooks for him. It was an opportunity to pause from life and make memories just as flirty and goofy as the first dates that had them falling for each other. It was perfect.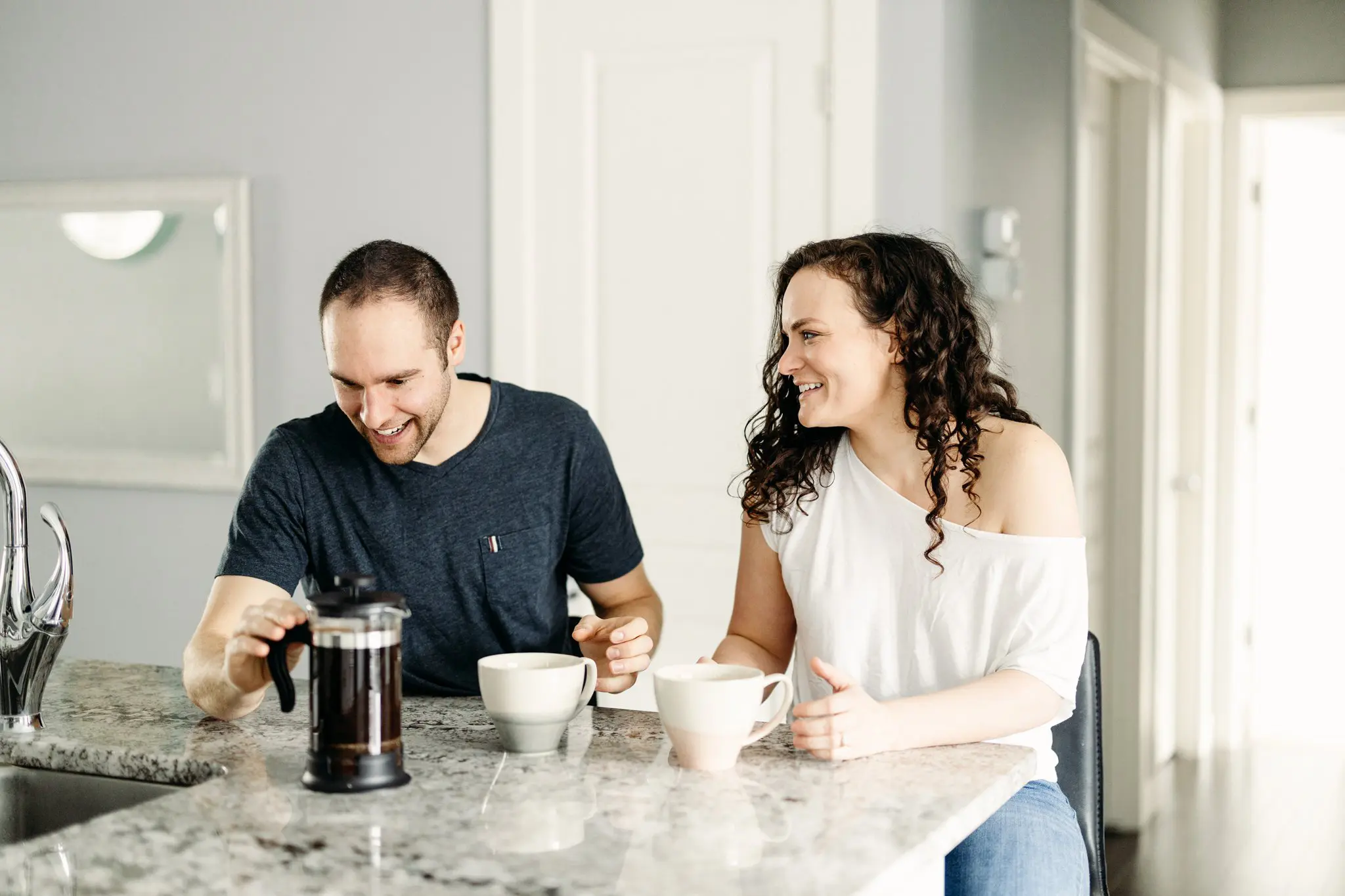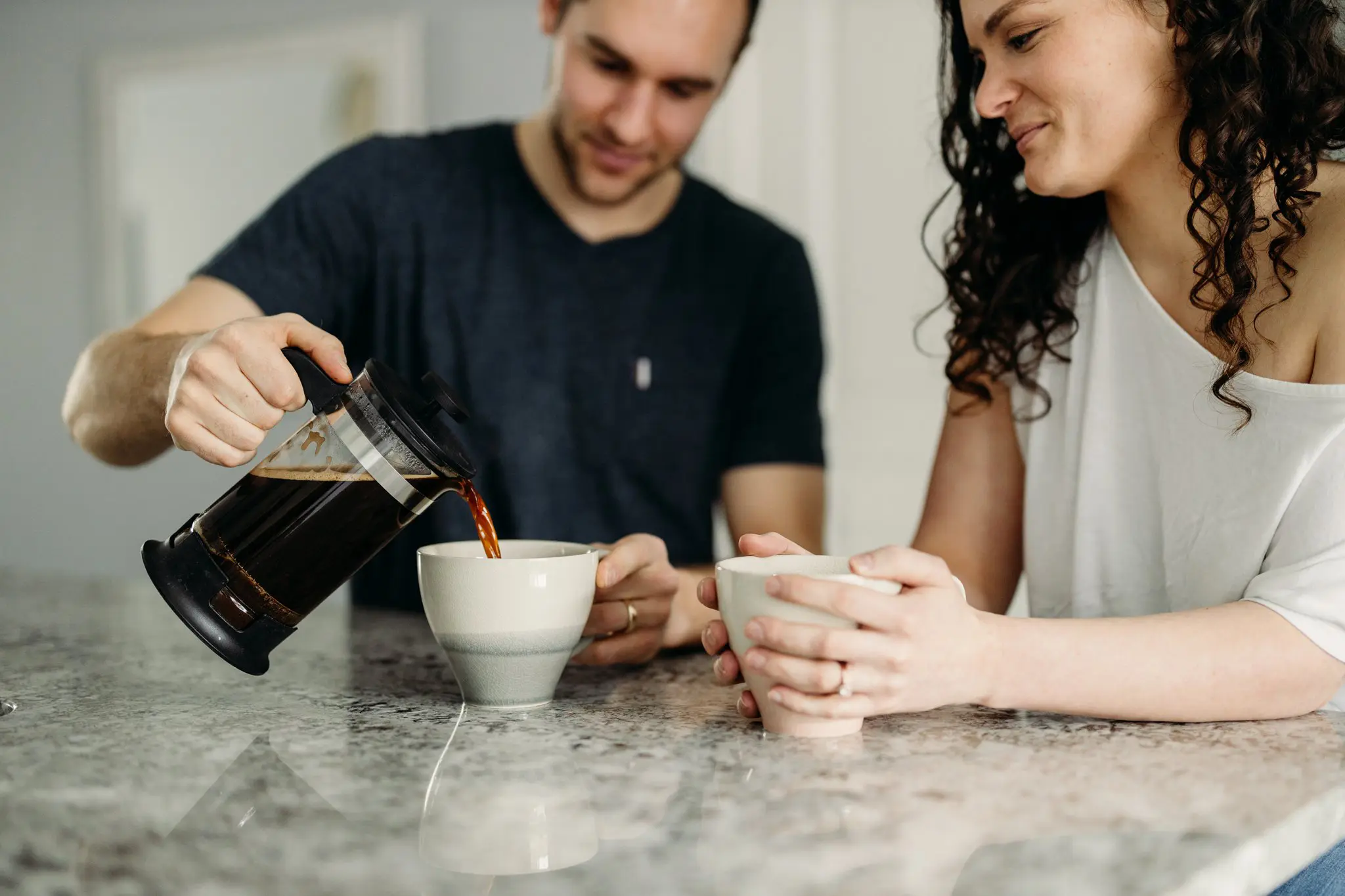 She whipped this up from scratch (during a photo session) estimating measurements that seemed right as she went along and they were AMAZING.
Cue fun game… get as many dots of flour on the other person as you can without letting them get dots on you… GO!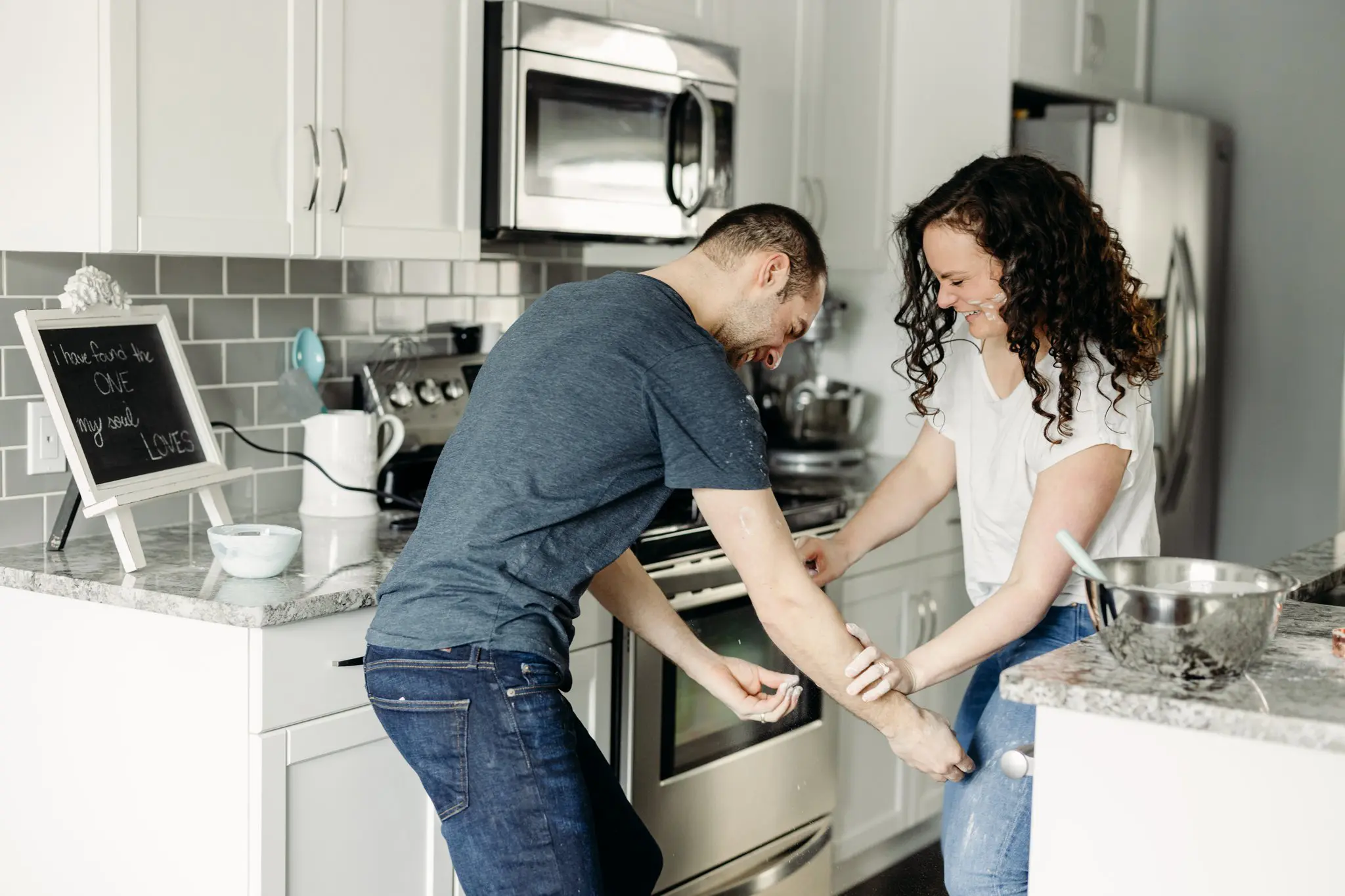 When you have aerosol whipped cream…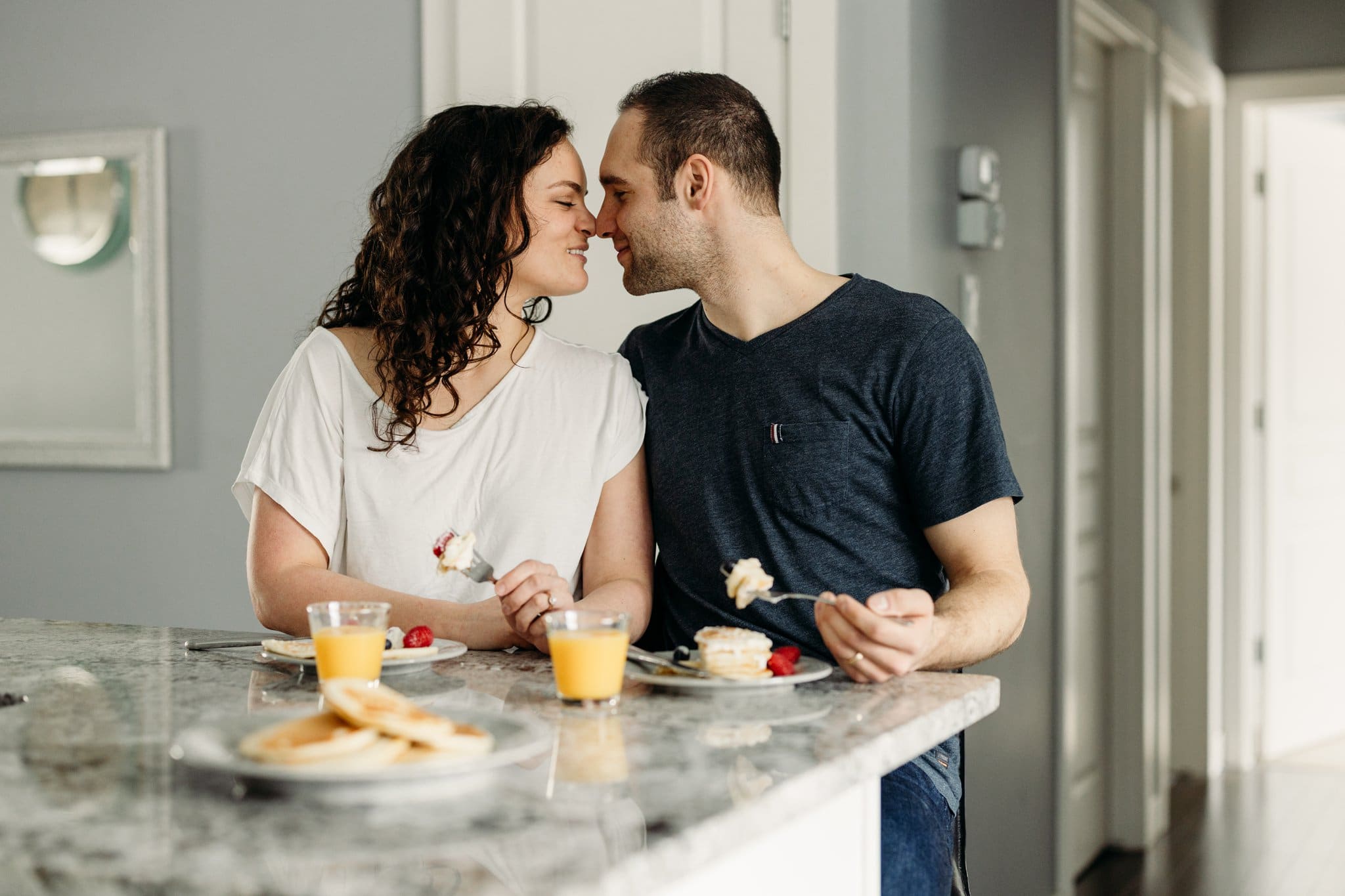 In-home sessions are so fun! But beyond them being super awesome and fun, the most significant part is being in your own space and telling a story that is true to your relationship. Curating a session together allows us to capture memories from a particular season in life for you to treasure forever.
If you would like curate a session and capture your story, message us here!