Matt and Brooke adventured from Ontario, leaving behind cherished friends and supportive families in order for Matt to begin his career as a firefighter in the city of Calgary. Jeff (hubby/second shooter!) and Matt met when they signed up for a specialty course on the job. The crew developed amazing friendships bringing all of them and their significant others together on many occasions for parties, chill pub nights, and lots and lots of coffee. This is how Jeff and I met this amazing couple and were so honored when they asked us to photograph their wedding!
Although they had settled into Calgary and easily surrounded themselves with an incredible group of people, Matt and Brooke were set on doing everything they could to return home. After much dedicated effort, Matt received notice that he had been accepted on with the Mississauga fire department. Brooke and Matt – and their new pup Luna – were headed home. There was a celebration in Mississauga and heartfelt goodbyes from their second family in Calgary.
Arriving in Ontario with many of our Calgary friends to celebrate these two on their wedding day was quite the occasion. As wedding photographers, we could not have been more excited about their venue of choice! The historic Glenerin Inn was beautiful in every way. From the high ceilings with wood beams and beautiful light fixtures to the stone walls, patios and manicured property – we loved it all!  But most importantly, we were thrilled to see Matt and Brooke again and to celebrate with them! It was a reunion for the Calgary family and the moment when we all finally got to meet the incredible friends and family – and the new fire crew – Matt and Brooke cared so much about. It was obvious that they have wonderful people in their lives who bring out the best in them individually and as a couple. We finally accepted that maybe they had made a good decision to head back East.
We hope that these photos will be an amazing way to remember your day and all of the people who came from near and far to celebrate you. Until the next wedding, cheers!
Wedding Dress – Novia Mia YYC
Bridesmaid Dresses – Saratina Bridal
Hair & Make-Up – Char Le Blanc Salon
Florals – Oakville Flower Shop
Suits – EPH Apparel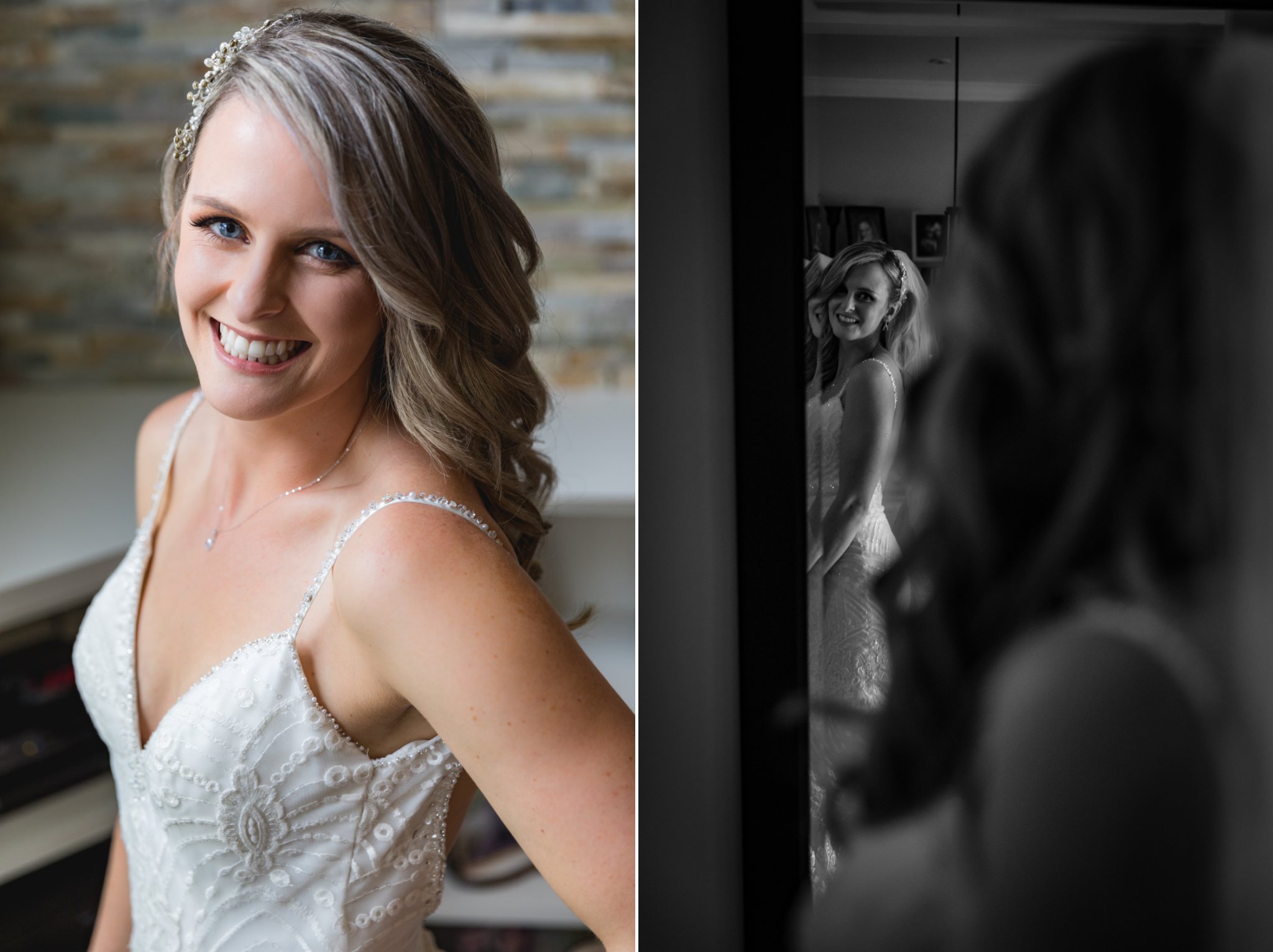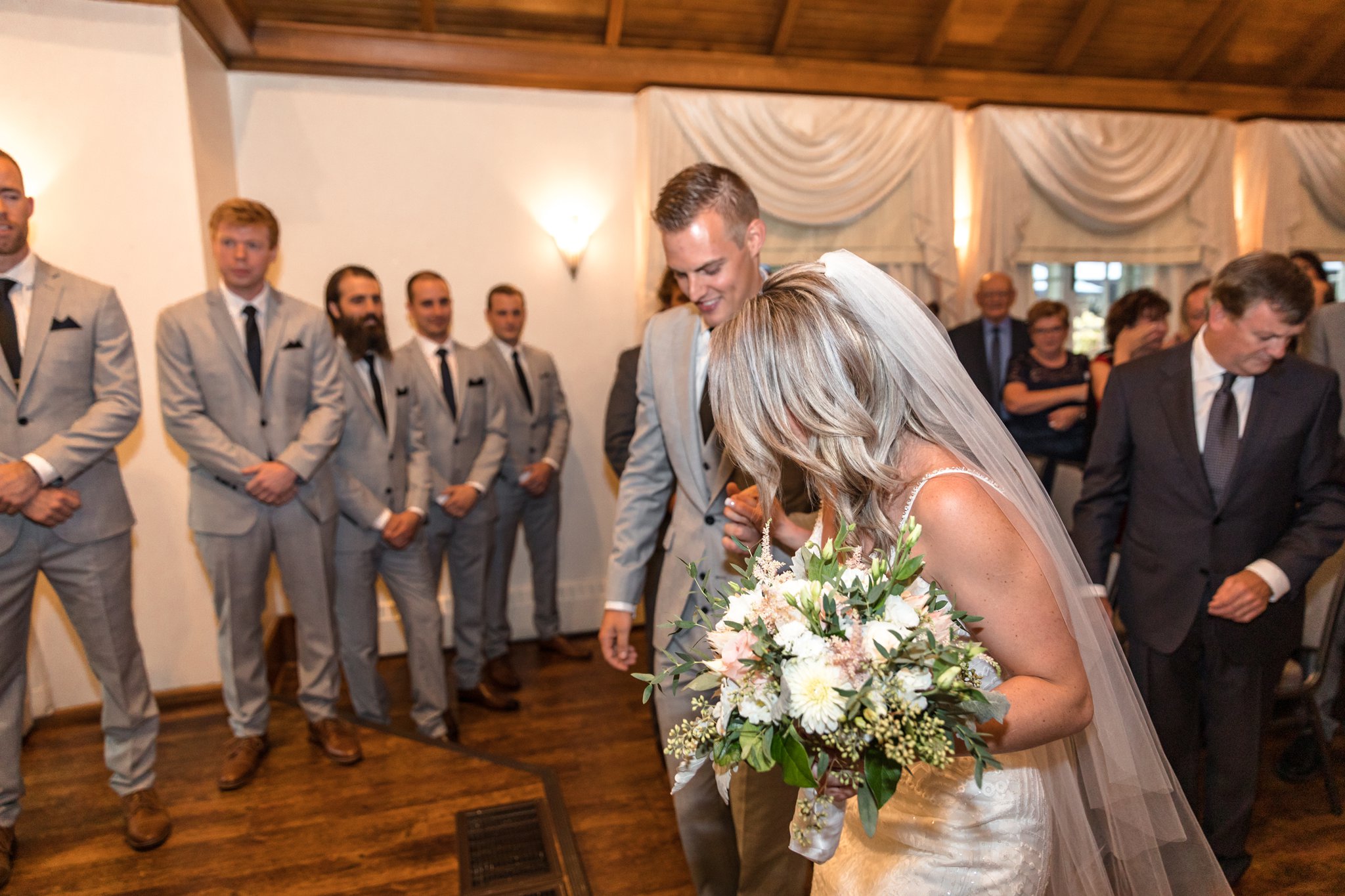 Wedding Planner – Sloan with Maguire Events
Officiant – Alex Rajak – [email protected]
Violin – Auspicious Melody
DJ – Unique Entertainment
Backdrop – A Night To Remember