This lifestyle newborn photography session was calm in the sweetest newborn kind of way but equally full of spunk as Henrik's brother's counted his toes, squished his face, stroked his hair, and played next to their new favorite family member. Brotherhood at it's finest. Katherine and Peter have so many memories in this gallery including tender cuddles, newborn details, nursery moments, and energetic wrestles with dad and that is exactly what a lifestyle newborn session is all about! I was so honored to capture their family.
Time for family cuddles.
Hernik, you are so loved.
I heard the littlest voice whispering "This little piggy went to market, this little piggy stayed home" and when I turned I saw Henrik's oldest brother gently touching each of Henrik's little toes and singing.
Little break for mom and baby is prime time for wrestling with dad!!
And now dad gets his moment alone with his youngest son.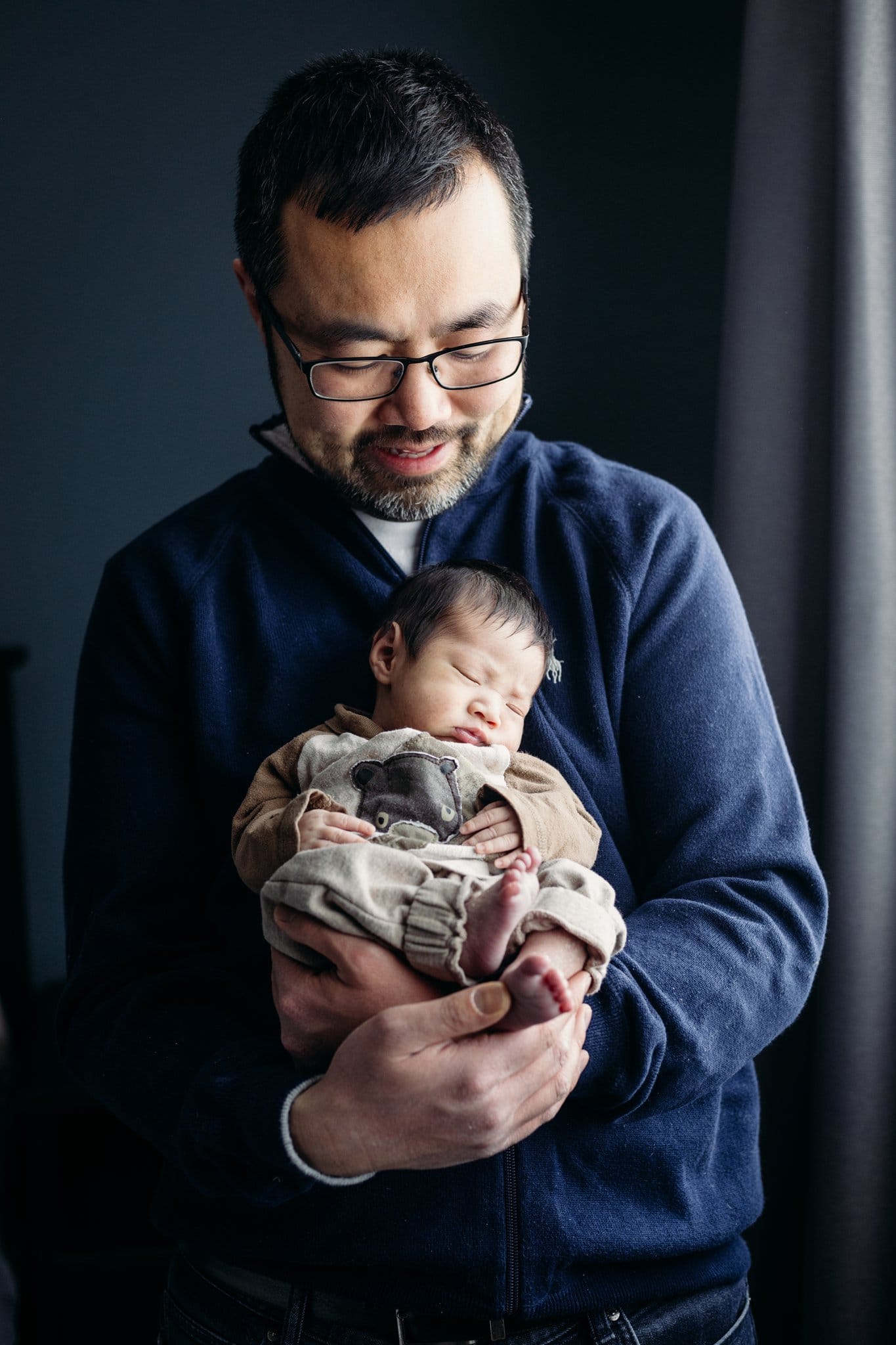 Congrats Katherine + Peter!